New museum exhibits to blend science, art and innovation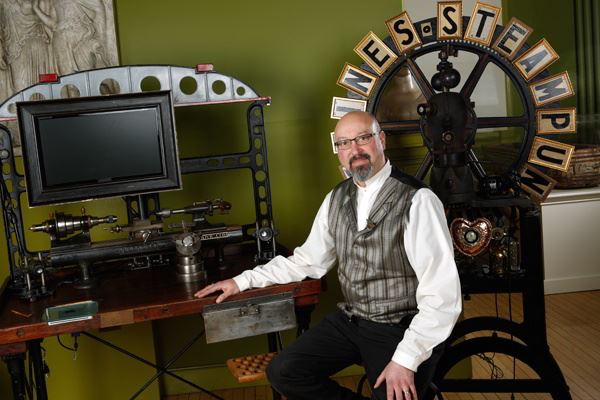 Photo:www.imagineexhibitions.com
With "Space: A Journey to Our Future" set to wrap up by Thanksgiving weekend, the Museum of Idaho will already have its hands full with a pair of equally amazing traveling exhibits running back to back in 2018.
Produced by Imagine Exhibitions, "Dinosaurs in Motion" and "Discover Steampunk" aim to blend science, art and innovation for museum-goers of all stripes.
"I'm proud that we consistently bring world-class exhibits to east Idaho, but the partnership with Imagine Exhibitions takes it a step further for the 2018 season," notes Director of Exhibitions, Rod Hansen. "Not only will we present an exciting new look at dinosaurs and art in Dinosaurs in Motion, we will be presenting the world premiere of the innovative and imaginative exhibit, Discover Steampunk. Do yourself a favor and purchase a Museum of Idaho membership to return again and again."
Dinosaurs, featuring 14 interactive dinosaur sculptures, will take over the property on Jan. 26 and will run through April 22.
Discover Steampunk will launch on May 11 and will run all the way through Jan. 6 of 2019.
More information about each exhibit can be found at www.imagineexhibitions.com.
In the meantime, don't forget that this year marks the 10th annual Olde-Fashioned Christmas and Winter Festival, running Dec. 8-31. It Takes a Village, the Museum's exhibit showcasing influential women's groups of Idaho Falls past and present, also runs through the end of the year.
For general MOI information, hours and admission pricing, visit www.museumofidaho.org.